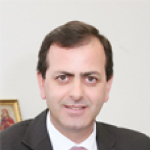 Dinos Antoniou
Has been awarded with the CPA in America and is also a holder of an MBA from St Johns University in New York while his BSc was focused on Economics from the Aristotelio University in Thessalonica in Greece.
Dinos professional experience has been in big audit firms in the United States of America as well as in his home country (Cyprus) since 1988. Dinos has gained valuable experience by working in the banking sector for 3 years and he is the founder and the C.E.O of Globalserve Consultants Ltd. Dinos is a member of the International Tax Planning Association (ITPA), the Society of Trust and Estate Practitioners (STEP) and the International Fiscal Association (IFA).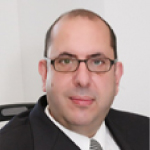 Antonis Antoniou
Has been awarded with the CPA and is also a holder of a BSc in Accounting from Jersey City State College, New Jersey. He has worked for 3 years in an audit firm to the United States of America, with Deloitte in Cyprus for 5 years, and for the last 10 years he has worked in big group of companies as a Financial Controller.
Antonis is the head of the Accounting and VAT department of the firm.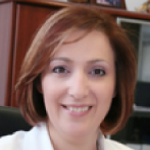 Phani Schiza-Antoniou
Has been awarded of an MBA Finance from the City University Business School in London and her BSc being on Economics from the London University.
Phani has worked for a well known commercial bank in Cyprus for 24 years where she had excelled and gained the role of the Regional Manager in Limassol. Since 2006 she is the managing director of Globalserve Consultants Ltd in Cyprus.